Everything You Need to Know about Speech Therapy in Detail
Communication skills are improved via the use of speech therapy methods. These include articulation therapy, language intervention exercises, and other activities that vary based on the kind of speech or language problem being treated.
What is Speech Therapy?
It is the evaluation and treatment of communication difficulties and speech abnormalities. A speech therapist is a professional who specialises in the treatment of communication disorders. Speech therapists are also known as speech pathologists.
In certain cases, speech therapy is required for speech problems that emerge in infancy, as well as for speech difficulties in adults caused by an accident or disease such as a stroke or brain damage.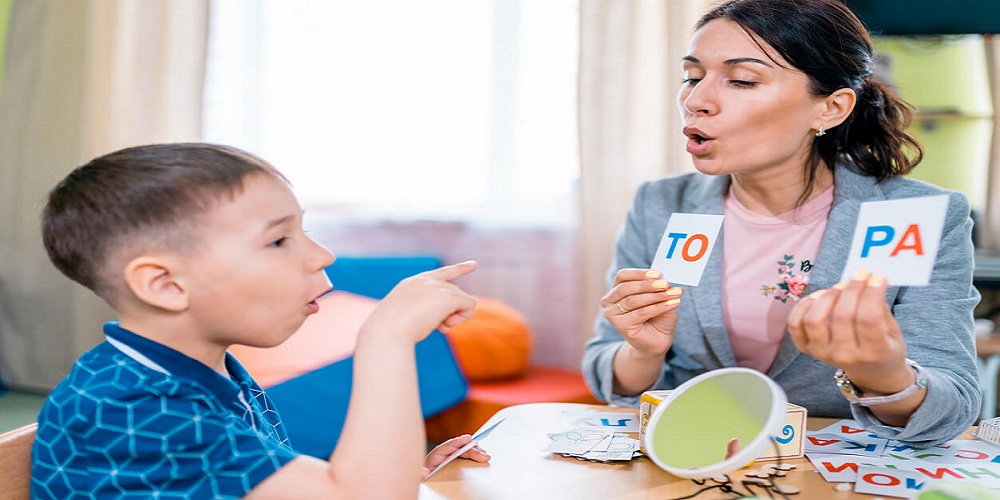 Speech problems may manifest itself in a variety of ways. They may arise as a result of the following:
traumatic brain injury caused by a nerve injury
paralysis of the muscles
Anomalies of the structural framework
Disabilities associated with development
Is Speech Therapy Necessary for Your Child?
Children with excellent pronunciation and early reading skills may require Speech Therapy Consulting Rajkot to improve their "pragmatic" language skills, which is the process of using verbal and body language appropriately in social situations for everyday purposes such as making requests, having conversations, and making new friends.
Aside from physical problems such as a brain injury or infection that has impacted their capacity to speak, children who have a visible impairment like Down syndrome may also need speech therapy to help them communicate more effectively. Services are often provided from an early age and continue as children go through school and learn to communicate through written language. It is necessary to exercise the, facial, laryngeal, and pharyngeal muscles of children who have changed tone (Hyper/ Hypo) to increase their power.
Speech Therapy may help you:
Eloquent words clearly
Communicate both vocally and nonverbally
Comprehend all communication, accepting others' meanings in a diversity of situations
enhance your overall communication skills
Initiate contact without the need for prodding from others.
Improve conversational abilities.
Conversation ideas
Communicate in ways that foster relationship development
Take pleasure in talking, playing, and engaging with peers
Develop self-regulation skills
Conclusion
Two out of every three pre-schoolers improve their communication abilities and their understanding of spoken language when they get early diagnosis and intervention. According to research, individuals who make the greatest progress are often those who get the most speech treatment.
About The Founder

About The Founder
Nishtha is a Special Educational Needs Consultant and a Psychotherapist who has graduated in Psychology from Royal Holloway University of London, UK. She then progressed her educational career by pursuing her post-graduation in Special and Inclusive Education from University College London – Institute of Education, UK.
Nishtha continues to work in various academic and non- academic settings offering customized multisensory intervention plans to children and young adults with learning difficulties and special needs.
As a consultant Nishtha works with parents and teachers delivering adequate information and providing guidance to better help children with their diagnoses.
Nishtha Shah
Founder of Braintism
Copyright Braintism © All rights reserved